Bona specializes in cleaning hardwood floors. But you may think as it is a cleaner, can you use it on tile or other types of floors? What happens when you use bona on your tiles? This article will explain the useability of bona on tiles and some related information you may find helpful.
Bona cleaner on tile:
You can use bona cleaner on tiles, but it will be much weaker than other tile cleaners. Hardwood is quite sensitive, and you must use a mild cleaner to keep the floors in good shape. But tiles are very tough, and you can use harsh cleaner to clean the tile without damaging it.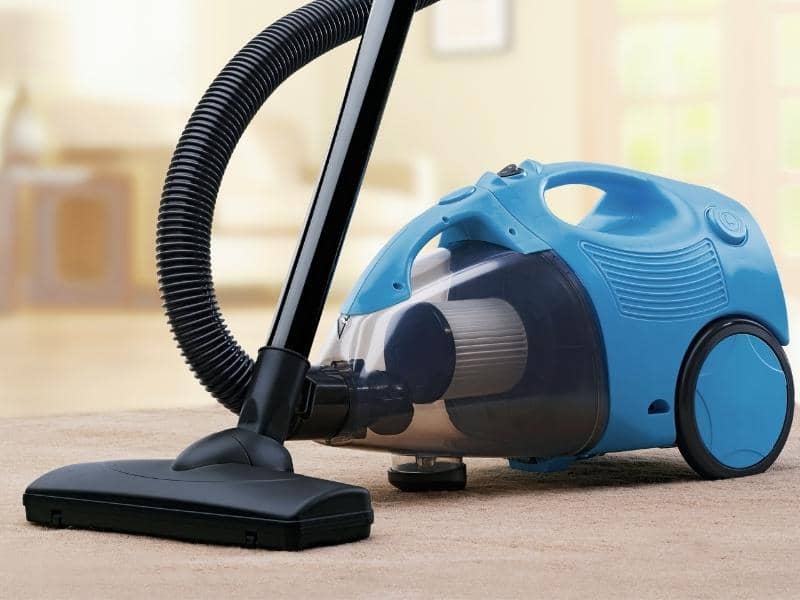 Bona is a cleaner product designed to clean hardwood floors and similar wooden surfaces. Bona hardwood cleaner works great to clean the hardwood floor without much hustle. It is gentle on the wood and keeps the wood shiny without damaging the stain.
So, is it suitable for use on tiles? The answer is that it is not the ideal product to use as a tile cleaner, but you can use it. That means the cleaning efficiency will be much less than conventional tile cleaners. But it will clean the tile and will not damage the tiles.
There are some significant differences between hardwood cleaners and tile cleaners. Tiles get dull over time and need some strong cleaner to remove the dull layer over the tiles.
But one the other hand, hardwood floor cleaners need to be gentle. The cleaner must not damage the stains and protective layer of the hardwood.
Bona has similar types of gentle behaviors and lacks a corrosive nature. It's suitable for the hardwoods but not as good for tile floors. But you can use bona to clean your tile floor. It will work better than plain water or soap, but you will not get the tile cleaner-like shine.
Tiles have very few issues. You can soak them as long as you can. Most of the chemicals do not do any harm to the tiles. If your tiles get dull, you can use some strong corrosive cleaning agent and make the tiles look new.
But hardwood needs extra care and caution, and you can not soak hardwood for longer times. You can not use conventional cleaner on the hardwood floor. Hardwood floors also have pores. And that's why hardwood cleaners need to be fast drying.
Let's sum it up. You can use bona hardwood cleaner on your tiles. It will not be as effective as the tile cleaners, but something is better than nothing. And never use tile cleaner on hardwood floors. It will damage the floor shine.
Bona is one of the most popular hardwood cleaners on the market. You can use bona cleaner on your hardwood surface directly with your mop, and there is no preparation stage.
Its fast drying and gentle on the wooden floors. Now let's find out if you can use bona cleaner for those tiles.
Ceramic tile:
Bona is designed to clean hardwood floors. It is one of the most sensitive types of floor. At the same time, ceramic tiles are one of the most rigid types of flooring options. You can use Bona cleaner on ceramic tiles, but the cleaner will not be as efficient as the tile cleaner.
Porcelain tile:
You can use bona hardwood cleaner on porcelain tiles, but the only issue is that porcelain tiles need a stronger cleanser.
Vinyl tile:
You can use bona hardwood tiles on vinyl tiles. Vinyl tile can get damaged if you use harsh cleaner. But bona tile cleaner is safe to use on them. However, even vinyl tile cleaner is a lot stronger than bona.
Does bona floor cleaner leave a residue?
Bona floor cleaner does not leave a residue no matter where you use it. It will not leave a mark on any type of tiles. Bona hardwood cleaner is a water-based cleaner. That means water is its primary solvent of it.
Water is light, and there are added ingredients that help to dry it fast. A hardwood cleaner needs to have this feature. Because the wood is porous, if a liquid sits on the wood for a longer time, it can absorb the liquid.
Bona floor cleaner is nontoxic, and you can start living on your floor within a few minutes after application.
Which bona cleaner is best for tile?
Here are some bona products you can use on your tiles.
Bona Hard-Surface Floor Polish:
Bona Hard-Surface Floor Polish is the best bona product you can use on your tiles. It's designed to polish hard surfaces and should not be used on hardwood. It works excellent on LVT, terrazzo, linoleum, stone, vinyl, porous marble, laminate, and no-wax sealed tile.
It provides a glossy finish and is recommended to apply on expensive tile floors if you want a solid shining floor. It fills in the tiny scratches and cleans the tile deeply. It also adds a protective layer that keeps the tile free from dirt for weeks.
Bona hard surface floor polish also has anti-microbial abilities. It removes all the stain-causing bacteria, mold, and mildew.
Bona is mainly known for producing hardwood floors, but hard surface polish is one product you can use on your tiles. However, it's not a floor cleaner and works better as floor polish.
Bona hardwood floor cleaner:
Bona hardwood floor cleaner also works to clean tile surfaces but is not as effective as a tile cleaner.
Bona hardwood floor cleaner is formulated to gently clean hardwood surfaces without damaging them. But tiles need a cleaner that has corrosive features to clean the dirt stuck on the tiles.
Bona Pet System Multi-Surface Floor Cleaner:
Bona has many other useful cleaners you can choose depending on your needs. Bona Pet System Multi-Surface Floor Cleaner does a great job cleaning surfaces with a pet smell. It can be pretty handy for pet keepers.
There are two different versions of the Bona Pet System Multi-Surface Floor Cleaner. One is for dogs, and the other one is for cats. It is a multi-surface cleaner, meaning you can use it to clean different types of floors, including tiles.
Those products come in different sizes and are very easy to use. Usually, you can directly spray the cleaner on your floor and start cleaning with a damp mop.
How to use Bona on tile floors?
Using bona is a straightforward and hustle-free process. You can use the bona cleaner on the tile as you use it on the hardwood floor. You don't need to add water to it, and there is no preparation stage. Follow the steps below to clean your tile floor using bona.
Vacuum floor:
Vacuum your floor to free it from excess dirt and dust. Make sure to vacuum all the corners and under the furniture.
Spray bona cleaner:
Now, spray the bona cleaner on the tiles. And sprinkle some on the mop at first. You can buy a bona microfiber mop for the best result. Now start cleaning your floor.
Apply cleaner to mop:
If the mop gets dry, apply some cleaner on the mop. After cleaning some areas, wash the dirty mob with water, squeeze it and start cleaning again.
What other cleaner can be good for tile floors?
There are many other cleaners on the market that you can use to clean your tiles. Here are the top products to clean your tile floors.
Homemade:
Why spend money if you have a homemade option! Take ½ cup baking soda, ½ cup vinegar, two tablespoons of detergent, and 4 gallons of water.
Now use the solution and mop to clean your tiles. Baking soda and vinegar will effectively remove the stubborn dirt from your floor.
Method cleaner:
Method cleaner is one of the top-rated floor cleaners. Its quite efficient for cleaning your tiles and comes at a cheap price.
Miracle Sealants Tile and Stone Cleaner:
Miracle Sealants Tile and Stone Cleaner is another high-performance tile floor cleaner. However, its smell can be problematic for some people. It is a versatile floor cleaner effective on tile, ceramic, and stone surfaces.
You can get this for a DIY floor cleaning project, but it's not a regular floor cleaning product.
Final thoughts
You can use bona hardwood cleaner on tile surfaces, but it will not be very efficient. There are some other bona products like multi-floor cleaners or polishers. Those are more recommendable for use on tile floors. If you don't have the right product, homemade tile cleaner can be an alternative.