There are ways to paint on molds though many may consider it tricky. Products from kilz claim to paint over mold effortlessly. So this is what we are about to find out. If kilzcan work its wonder over the mold. Also, what are some ways we can apply Kilz?
We have gathered all related information on Kilz and its performance over the molded walls.
Can you paint over mold with Kilz?
You can paint over the mold using Kilz. The product is applied directly to the mold and mildew-prone walls. However, kilz does not eradicate but only covers them. Hence, better to remove the molds beforehand. The covered mold cannot harm after application. Kilz prevents mold from further appearing.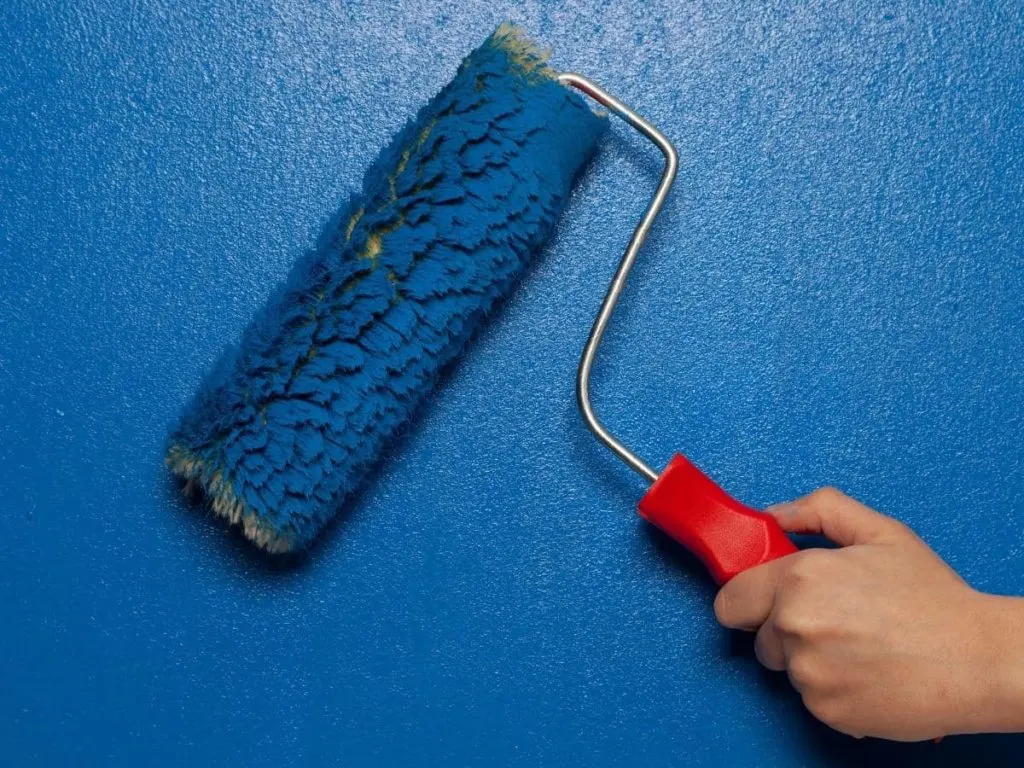 Kilz has become popular since it came out in 1974. It gives fantastic results in covering spots and molds. The application is easy, fast, and can be done directly. The already covered molds won't interfere afterward. Nevertheless, it is better to clean the mold before application.
Kilz does not eliminate molds but only encapsulates them. It contains an EPA-based mildewcide which prevents them from reappearing. Moreover, the coating can seal any stains and create a waterproof barrier. The product is suitable for all types of surfaces.
On wood:
Kilz perfectly adheres to the wood. For interior wood doors and cabinets, KILZ Original Stain Blocking Oil-Based Primer is excellent. It will create a water and mildew-resistant finish. It also protects the wood from wearing out.
For 250sq.ft, one gallon of kilz primer is necessary for a single coat. Moreover, for new to moderately weathered wood, KILZ® Waterproofing Semi-Transparent Stain is ideal.
On drywall:
Kilz can also be applied nicely in drywalls. The ideal product is the KILZ® PVA DRYWALL PRIMER. It is fast drying and water-based primer. It helps reduce the number of topcoats and gives a uniform finish.
Again, suitable for low sheen and flat paints. Moreover, Kilz max can block stains and works well with oil-based paints.
Can you paint over black mold with Kilz to seal it?
By now, we understand painting or priming with Kilz would not eradicate molds. Kilz only helps to cover up the dark patches of the molds and mildews. If one needs to eliminate the molds, they should get a fungicide/disinfectant spray.
Kilz is successful in covering all sorts of black spots and mold stains. It implies Kilz paint or primer over black mold would also cover the black molds stains effortlessly. Kilz, however, cannot remove them.
Again, mold is a fungus that thrives on a moistened wall. And Kilz does a fantastic job in resisting molds and mildews from coming back.
Does Kilz paint terminate mold and mildew?
Kilz cannot get rid of mold and mildew. If you need to completely remove them get a product such as a fungicide spray.
Kilz can, however, be applied directly on a mold and mildew-prone wall. With the application, it can successfully cover all of the stains. When you prime or paint Kilz over moldy walls, they won't leach or damage the newly done wall.
Also, there is an EPA-based element in Kilz that can stop molds and mildews from further appearing. Though you can apply Kilz directly on walls, it is better to clean the molds and mildews before application. It ensures the best result. Even though it is not a required step.
Again, remember that one should only paint directly over molds or mildews that are non-toxic. For toxic molds, the recommendation would be to clean before you can apply Kilz.
Best Kilz paint for mold?
Kilz is one of the best paints in the market for mold covering. Some of the products specialized by Kilz for molds are discussed here.
First, with KILZ Premium, you should expect to get the right consistency. The application will be smooth and will seal porous surfaces allowing perfection. This product also has mildewcide which helps to prevent mildew and mold growth.
Next is the KILZ® MOLD & MILDEW† Primer. It is a water-based primer with a sealer and stain blocker. The product is most suitable for surfaces with high humidity, temperature, and moisture.
You can get excellent adhesion of this primer in both interior and exterior environments.
Again, KILZ MOLD & MILDEW Primer will block most medium to heavy stains such as felt marks, ink, pencil mark, grease, tannin, water, and mold stains. The product is fast drying with low odor and low VOC. Do not apply this on the floor.
Which paint is mold resistant?
Some components in paints are EPA registered and resist mold or mildews. We will be discussing the five best mold-resistant paints.
Firstly, Kilz paints for both interior and exterior. It helps create a waterproof barrier and also has a low odor. Secondly, Perma-White mold-resistant paint lasts for five years. It can repel moisture and cover a large area.
Thirdly, Aftershock is fiber lock paint. It is mold-resistant with a low odor. It can again cover a large area. Next is Kilz paint which is a self-primer. It is best for all different surfaces and covers a large area.
Finally, Watertite paint for the exterior gives a lifetime waterproof guarantee and is self-priming.
How do you treat mold before painting?
It is necessary to treat mold before painting. A normal paint over mold will break, chip, and wear off. Also, the mold and mildew may grow back.
Here we have jotted down step by step process on how you should treat mold before painting.
With Commercial Disinfectant:
Disinfectant needs penetrating:
It is a must that you should choose a disinfectant that can sink deep into the porous surface.
Apply:
Now follow the instruction written on the manual or the bottle. Spray or scrub the surface with the disinfectant you chose. Allow it to dry for the next step that is priming and painting.
With natural disinfecting cleaner:
DIY disinfectant:
For a DIY disinfectant, you can mix 1 cup of borax with a gallon of water. You may also add vinegar.
Scrub:
Now with a scrubber, scrub the surface thoroughly. Let it dry before moving to the next step.
Apply Primer:
Once dry, apply one or two thick coats of primer that can be acrylic. For indoors, try using a latex stain-blocking primer. It helps create a non-porous film that hinders mold from feeding on moisture.
Apply paint:
When the primer dries, apply one or two coats of paint.
How to use Kilz for mold?
Using kilz is pretty straightforward. One option is to apply Kilz without treating the molds and mildews. Another option is applying Kilz after treating the molds and mildews. Here we have written down the processes step by step.
Apply Kilz directly:
It is when you do not need to treat the molds or mildews before using Kilz. You can directly apply the Kilz primer over the molds. It will not interfere with the newly finished wall. Also, Kilz will prevent molds and mildews from reappearing.
Apply Kilz after treating molds and mildews:
It is considered the best option as it gives a perfect result. Also, some molds are more toxic. Hence, better to treat before using Kilz.
Use disinfectant:
You can either get a disinfectant from the local store or make some of your own. For homemade disinfectant, use 1 cup of borax in a gallon of water. Add vinegar if you want.
Scrub:
Now scrub the surface with the disinfectant you have chosen. Deep cleaning is necessary. Let the wall dry.
Apply Kilz:
Now apply one to two layers of Kilz primers and paint on the wall. You may leave the places where you didn't find any molds or spots.
Zinsser mold primer vs Kilz :
Both Zinsser mold and Kilz primer are famous for their smooth application and successful resistance towards mold and mildews. However, there is a slight difference.
Firstly, Kilz is not a product for eliminating molds. However, it can cover them along with all sorts of dark spots. Kilz once applied, can resist the further growth of mold and mildews. Again, you can put it directly without treating the molds.
Now about Zinsser mold primer, the name itself claims to repel molds. With the application of Zinsser, you can eliminate molds. It also creates resistance to future growth.
However, if the surface is porous, then it may fail to remove all the existing molds. It is again is not a sealer.
Kilz is a premium quality high-hiding formula with a whiter and thicker consistency. Zinsser is a primer that can cover spots but not as successfully as the kilz.
Final thoughts
Kilz is an excellent product to paint over molds and mildew-prone walls. However, it is not a mold-treating paint or primer. It can only cover them. Moreover, Kilz resists further growth of mold and mildew. Even if it is not required but eradicating molds before the application is a better idea.